Memory foam pillow VENXISOFT anti cervical classic form LUXURY breathable H12,5cm Cotton pillowcase - Made in Italy
There are not enough products in stock
VAT included
Memory Foam Pillow
MEMORY FOAM PILLOW BREATHABLE classic form for total relaxation and correct posture thanks to its ergonomics and thermosensitivity
Measures 72 cm x 42 cm height 12,5 cm
MADE IN ITALY
Memory foam pillow




Covered with 100% cotton lining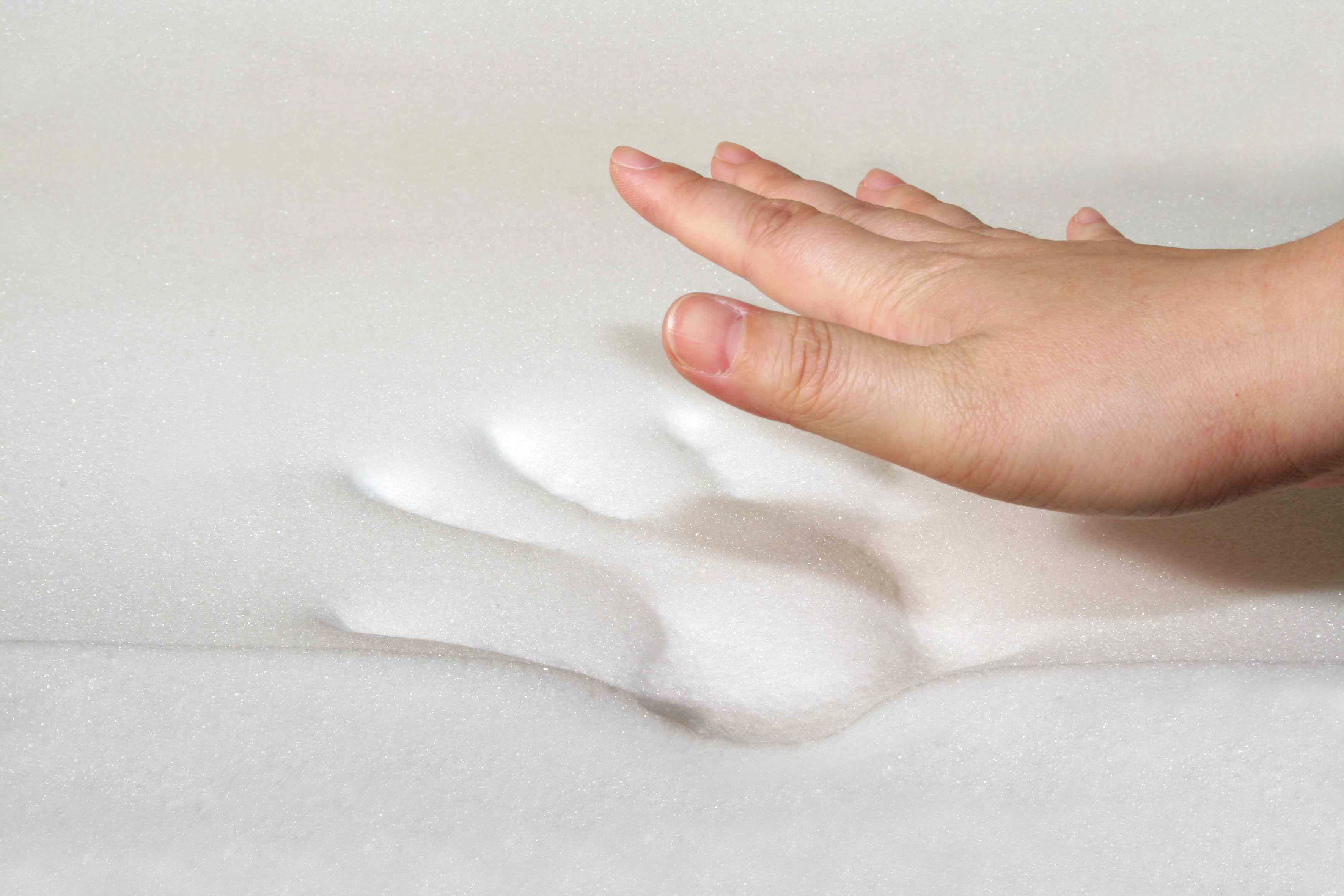 Memory foam pillow Made by innovative VISCO - ELASTIC CASANOVA® foam (memory foam)
The Visco-elastic foam perfectly adapts to the body shape and equally distributes the weight, supporting any position and relieving the natural pressure of the body.
Visco-elastic foam, thanks to its special features of non-deformability ensures excellent comfort and wellbeing. Is the friend of your dreams, providing the best support to your head. It gently shapes in a way that uniformly distributes the weight. An after use, it slowly and gradually returns to its original shape. Moreover, thanks to its special configuration, it sustains the vertebrae of the neck in the most natural position, ensuring a sweet and soft wake-up and energy charge every morning.
Is moulded in order to enhance the features of this special foam and to avoid any subsequent processing and the additional use of gluing substances. The Visco-elastic foam is manufactured in compliance with the highest public health and environmental protection standards. The Visco-elastic foam is ergonomic, hygienic, breathable, mite-free and is produced without CFCs.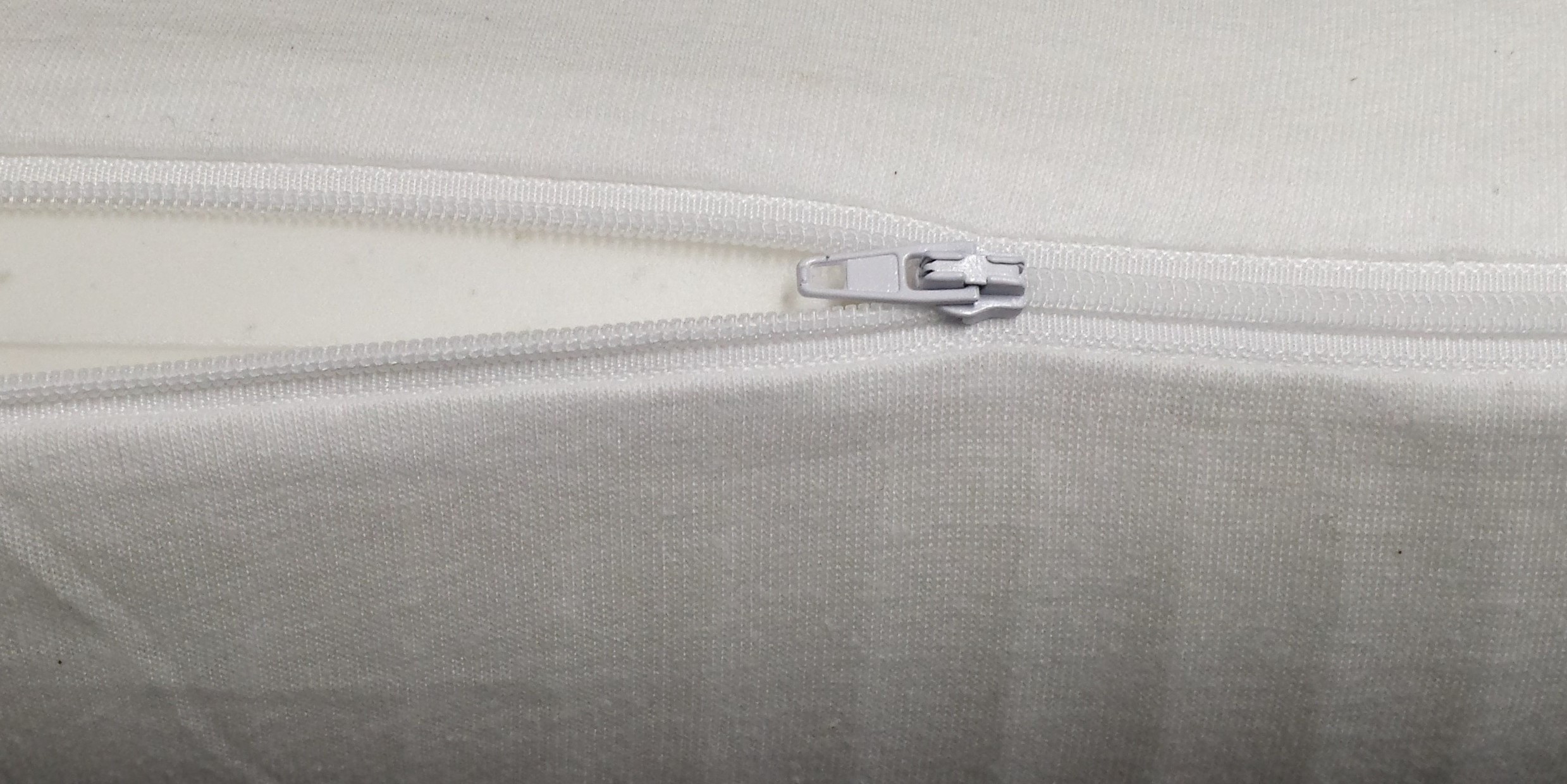 Pillow covered with 100% cotton pillowcase with zip
The product can be covered with various types of covers: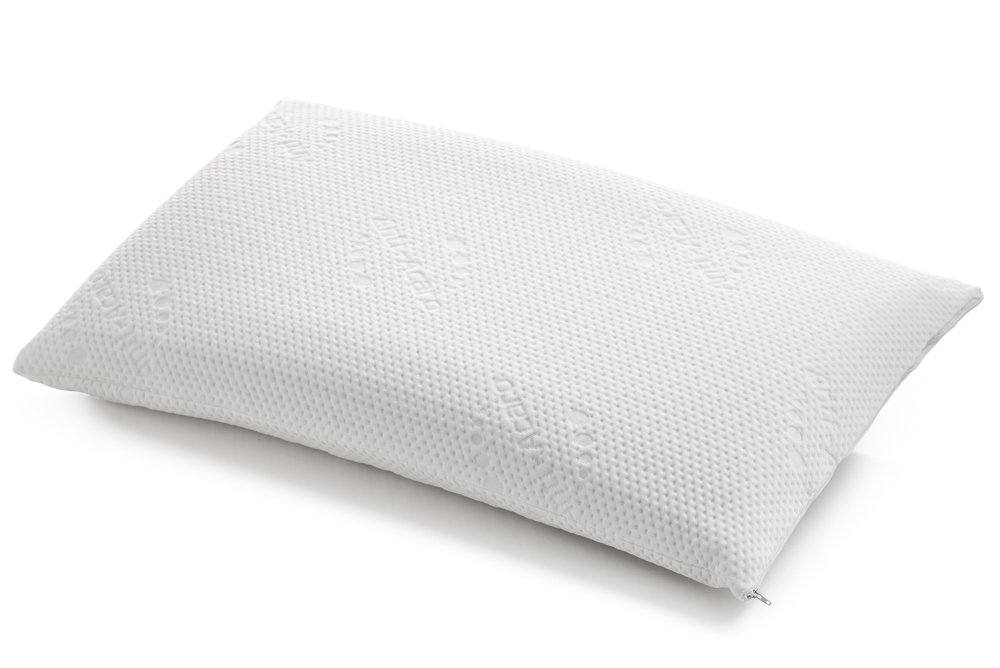 MITE FREE PILLOWCASE
The pillowcase with anti-mite treatment has anti-mite, antibacterial, hypoallergenic and anti-odor properties, improving sleep and fighting the dust mite due to asthma and rhinitis. The fabric is washable in water at low temperatures. Pillowcase with zip.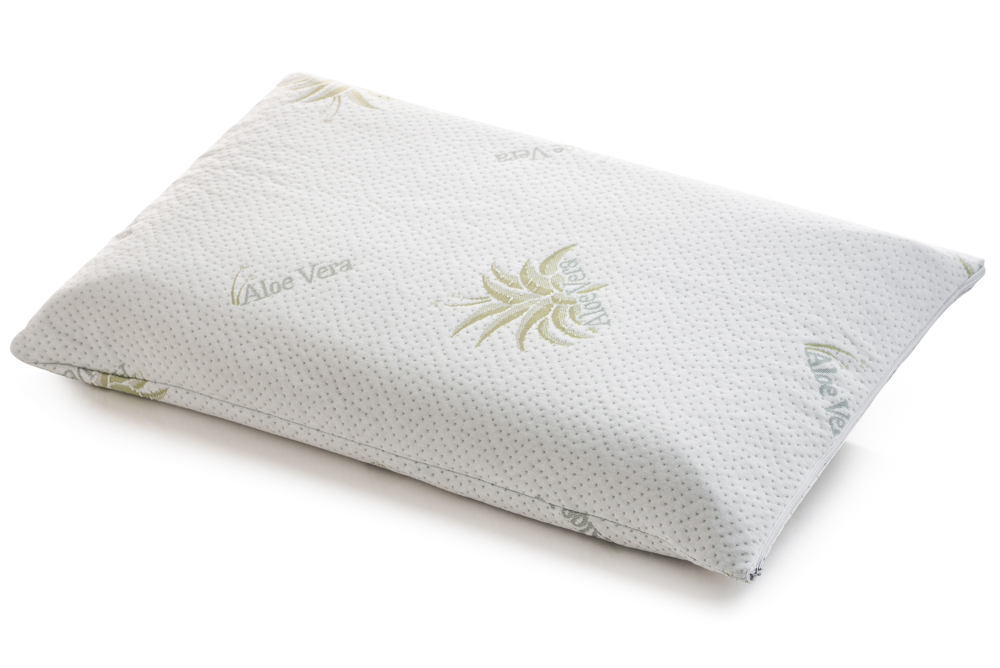 ALOE PILLOWCASE
the pillowcase is formed by millions of microcapsules that release beneficial substances that are absorbed by the human body going to positively influence some important functions such as awakening, attention, memory capacity, carrying out a soothing and moisturizing action on the epidermis. Pillowcase with zip.
BAMBOO PILLOWCASE
The Bambo pillowcase has antimicrobial and antibacterial properties. It helps to maintain body temperature at the right level. It is able to absorb sweat and body moisture
SILVER PILLOWCASE
the pillowcase is made of a silver fiber obtained from a pure silver layer combined with textile fiber. Silver is an antimicrobial par excellence, it ensures a protection against dust mite, hygiene and antibacterial protection, from freshness and lasts over time avoiding the development of bad smells. Pillowcase with zip
INDICATIONS FOR THE CONSUMER
Certifications:
Oeko-Tex certificate
LGA certificate

UNMISSABLE SERVICE POST-SALE ALWAYS TO YOUR DISPOSITION
16 other products in the same category:
Customers who bought this product also bought:
Pair of Pillowcases Pair of pillowcases Anti mite for memory foam, latex and fiber pillows. MADE IN ITALY
Mattress cover Anti-mite elasticated mattress cover, suitable for mattresses measuring Composition: 89% Polyester 11% Elastane Made in Italy
Feedaty Reviews (1)

Ottimo prodotto, buon rapporto qualità prezzo, spedizione veloce